Microfinance is one of the latest developments in banking that has really helped in fighting poverty especially in developing or transition countries. Here is a list of top 11 books to read about this widely adopted concept.
1. Poverty Capital: Microfinance and the Making of Development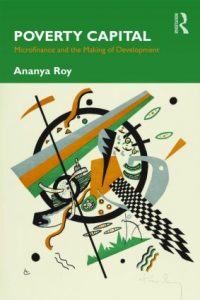 The book doesn't study poor and powerless but studies those managing poverty (as the name suggests). It explains how capital, profit and investment is controlled by the so called powerful institutions. It also explores how pro-poor institutions outsource their success.
2. The New Microfinance Handbook: A Financial Market System Perspective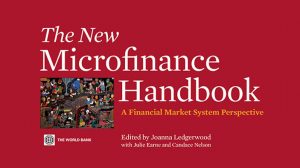 This book introduces financial inclusion approach to market systems. It recognizes the awareness that the poor have many financial needs that should be provided by emerging market players. Moreover, the book focuses on "what is needed" rather than "how to"
3. Finance Ethics: Critical Issues in Theory and Practice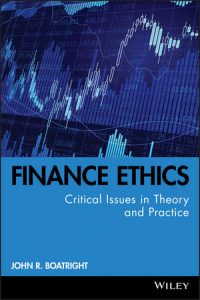 Knowledge of micro-finance, both theory and practice is made easy with this groundbreaking book. Compiled by John Boatright, several scholars from various finance disciplines contributed to the success of this incredible book which covers issues in financial services and financial theory as well as pension funds, microfinance among others.
4. Microfinance – from the fire to the frying pan?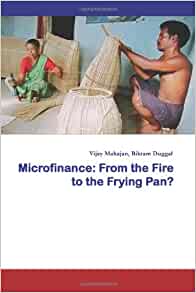 The beauty of this book is that it serves as a guide to understanding microfinance as well as tools, plus techniques of its implementation from the ground. The authors have experienced a lot in their microfinance operations prior to writing this book to reveal the nature of their journey.
5. Microfinance (Palgrave Macmillan Studies in Banking and Financial Institutions)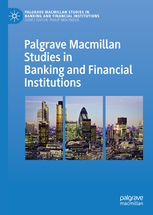 The contents of this book will definitely expose you to microfinance business analysis together with management issues and risks associated with the activity. Get yourself a copy and explore in details how to regulate microfinance programmes.
6. Microfinance Handbook: An Institutional and Financial Perspective (Sustainable Banking with the Poor)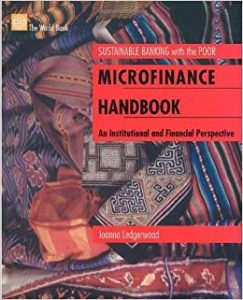 Most people don't afford adequate financial services and thus this is a development tool to guide you in embracing microfinance to gradually create viable institutions. Lessons learned from microfinance practitioners throughout the world are expounded here.
7. Microfinance: Perils and Prospects (Routledge Studies in Development Economics)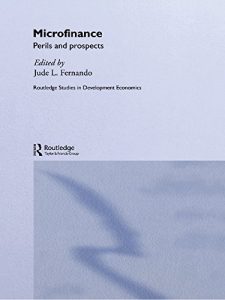 This volume targets readers who are interested in knowing the historical, economic and political knowledge on microfinance. The authors have based their concern on how microfinance market coincides with the international trend in individual development.
8. Microfinance: A Reader (Routledge Studies in Development Economics)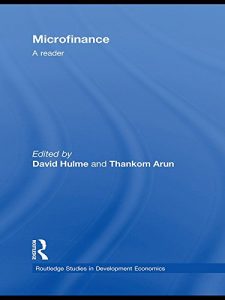 This timely book, in responds to emergency of microfinance as a vital component in economic regeneration covers the role of microfinance in poverty reduction, gender plus social development, regulation and supervision of microfinance institutions and also micro insurance.
9. The Microfinance Revolution: Sustainable Finance for the Poor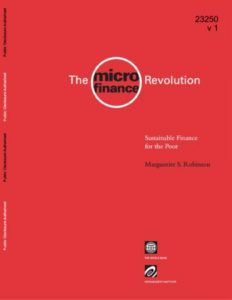 The microfinance revolution book covers tremendous changes in finance for poor people around the globe. It focuses on diverse readership ranging from bankers, economists, policy makers to social scientists. Get yourself a copy and witness what you didn't know about the benefits of microfinance revolution.
10. Finance for Food: Towards New Agricultural and Rural Finance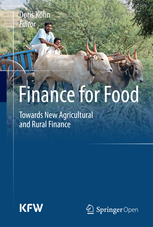 If you are interested in agricultural issues based on rural financing in developing countries then this book is perfect for you. It covers crop insurance, risk associated with agricultural banking among others. Your deep understanding is complimented with several case studies exploring on agricultural plus rural finance.
11. When There Was No Money: Building ACLEDA Bank in Cambodia's Evolving Financial Sector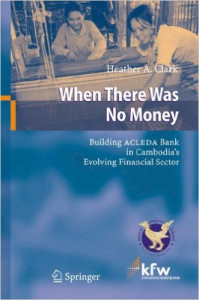 By Heather A ClarkThis is a master piece that walks the reader through the efforts of a few people in the face of financial oppression. Their trials and triumphs are captured well in this book. Reading this book shows what determination can achieve even in the face of the greatest obstacles.
Conclusion
As a student pursuing a business related course or even a potential investor, these books are meant to equip you with just whatever you want concerning microfinance.