Going shopping is not something that needs to stress you up while you in Cambodia because there is a lot of better places that you can decide to go and visit and do your shopping in a better and efficient way than many other places. That is why you don't have to put Bangkok or either Singapore as your destinations that you will go for shopping while you are in South East Asia because we are bringing you right to Cambodia and you will be in love with what you will get there. You are entitled to get /;-
Shopping malls that are modern
Individual boutique
Local markets
All these will be waiting for you together with the Cambodian hospitality that is famous around the world. Here are the ten best places for you to visit and do your shopping.
10. Sorya Shopping Mall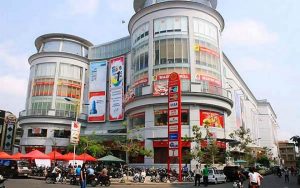 This is a place that is centrally placed and has been packed with shops and restaurants in the multi-story building. This is a place that is popular is popular among people that reside there and among foreigners that visit the item. There is a large food court that is place on the 4th floor and you can choose several types of foods that you want to buy from it.
– Situated only one block south of the Central market.
9. Orussei Market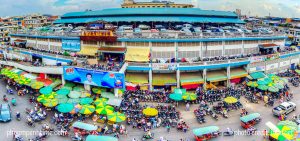 This is the largest and still the oldest of the markets that are still situated in the city of Phnom Penh which has three floors. If you are a tourist and don't have an idea where to find it, just use a tuk-tuk for five minutes across the central market and you will have landed there. The place has everything that you might need, from food, electronics, tailors, fabric and clothing and many others.
8. City Mall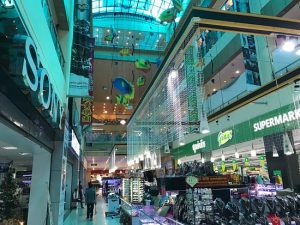 This place is owned by lucky supermarket and Hotel Company but I have to promise you that what they are ready to bring you is service that you have never received before. You are entitled to get a lucky supermarket that starts of from the ground floor and then followed by fast food outlets and stores that have been placed in various places, in the building.
– Ensure to visit the Olympic stadium when you go there. It is situated right across the road.
7. Old Market (Phsar Chas)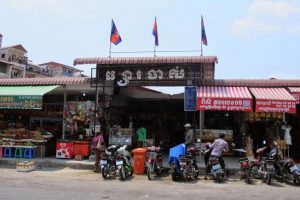 This market has been in this place for the longest time, since the French colonial era. It is a local market that has been known to be popular with the Khmer people but a visit there will truly give you an experience of a true market that has an authentic market. You will get a wide range of:
– Clothing
– Textiles
– Handicrafts
– Foodstuffs
– Motorcycle parts etc
6. Aeon Shopping Mall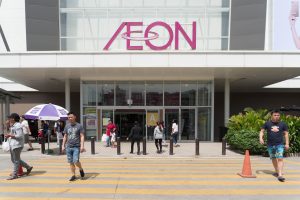 The mall that is here took 18 months of construction and was opened up in the 2014. It has peked up fast and is known to house brands stores such as
– Sheridan
– Mango
– Levi
– Adidas
You are welcomed to a variety of item sin the mall ranging from food stores, a modern entertainment complex and other services that you might need to be given to you. This is the place that you need to shop and it will never let you down.
5. Made in Cambodia Market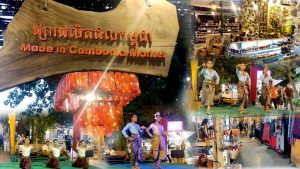 This is a market that is considered to be a vibrant one and is situated in Shinta Mani Resort Siem Reap. When you are at the place, you are entitled to getting a better wide range of tasty local food, live performances among others. On some occasions, renowned artisans will bring up their creations to showcase the along the streets.
– A unique product that is sold here is the Somabi rice spirits
4. Khmer Ceramic Centre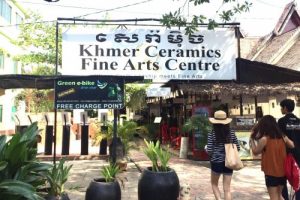 It is center that was founded in 2006 but will offer you only the best taste of the ancient ceramics arts. But you will also find a wide range of activities going on in the area and also handmade souvenirs. It has a boutique store that has been vanished with top quality items and one good thing about it is that all the visitors that are brought into the region are allowed to participate in pottery and ceramic painting classes.
3. Artisans d'Angkor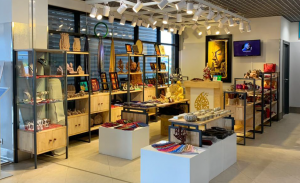 For the foreigners that want to have a taste of buying well-made Khmer handicrafts, then you are advised to pull over and visit the region. It has numerous workshops that are also important in employing the youth. Visitors can join a tour that will bring them face to face with the meticulous techniques of stone and wood carving.
2. Street 240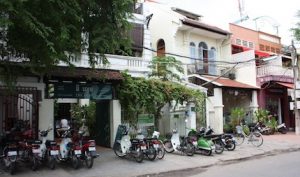 This is a quiet street that is situated right behind the royal palace and has been designed with lots of well-made shops and eateries. What you will find in the place ranges from shops, cafes, and other shops that belong to charities and NGOs.
– It is great place that you will find independent boutiques that sell clothing that are unique, formed from local fabric and silk.
1. Angkor Night Market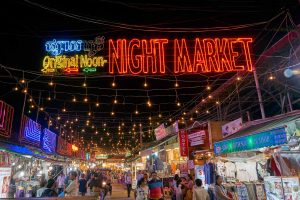 This is a market that has been structured with 200 bamboo huts that are known to sell a wide range of various clothing styles, handicrafts and other products that are made by the local people. It is a respected place that will offer you one of a kind goods for example, shadow puppets and handbags that are made from recycled materials.
It is always good to go to a place and shop and more especially, if you are an Expatriate because some of the things that you will find in the shopping centers are going to be unique and memorable. Prices that are given to products are fair and they won't scare you off, in fact, they will lure you into buying even more of them. Welcome to Cambodia.