If you are a traveler that wants to have a best time out there in Laos, then we are promising you that you are entitle to walk around or even travel around this famous place and get your time well taken care of. This is a place that has the best astounding scenes to view. But I can promise you that some of the best places in Laos are difficult to get to but you don't have to get worried because that is in fact, part of the adventure that you need to have. Here are some of the best places that you need to visit.
10. Bokeo Nature Reserve
This is a Reserve that was created to purely protect the gibbon population from diminishing out because by the year 1997, it was thought that it is getting extinct. What you need to do is not to finish yor stay in the area without getting a gibbon experience in a stay in the tree houses and travel by using a zip line through the forest.
– It is also a place that is used to rehabilitate and ensure that animals that were captured by poachers get back to the forest safely.
– It also contains the best mountains that range from 1600-5000 feet high.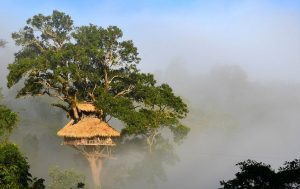 9.Nong Kiau
This is a popular tourist destination that is loved by many due to its numerous walking and mountain climbing and also biking opportunities. There is also a must see site that you need to visit, that is the bridge that is used to connect the two sides of Nong Kiau which will also give you an opportunity to view the stunning sites of the river and mountains.
– This is a place that is known in history as a place that housed many villagers during the time of the second Indochina war.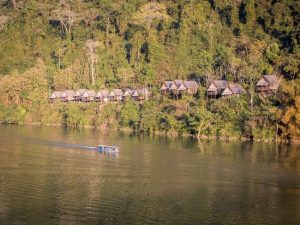 8. Tham Kong Lo
This is a limestone cave that is found in the Phu Hin Bun national Park. There are many things that are kwon to be in the place and the top of it all is the geological aspect that makes it a perfect wonder for the southeast of Asia. This cave is more than 4 miles long and up to 91 meters high.
– It has a colored pool that many people especially the locals believe that it is a sacred place because it reflects the skin color of Indra.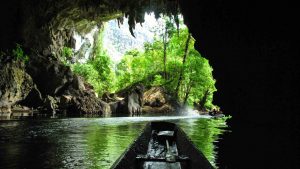 7. Luang Namtha
This is a large city that is found in northwest of Laos. This is a place that is loved by backpackers that always love to stop over the place when they are travelling from china. Don't go further because from this area, you are going to enjoy trekking into the hills so that you are able to visit the ethnic hill tribes.
– If you want to have a faster travel to nearby villages and even the available waterfalls, you are reminded to rent a mountain bike or even a motorcycle.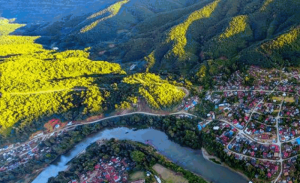 6. Wat Phu
This is a complex khmer temple that s been located at the bottom of mount Phu Kao. What is unique about this place is that it is a ruined place and that makes it to be a place for you to wait and visit. The structures of the Hindu are respected because they date back from 11 to 13 centuries.
– When you compare this place with other sites in Angkor, you will realize that it is a small place but it has the best pavilions, enigmatic crocodile stone with the inclusion of tall trees.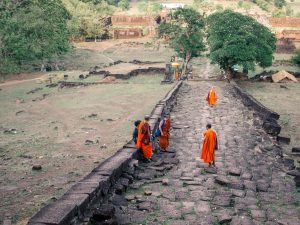 5. Si Phan Don
This tem only means the vaialbility of 4000 Islands which are all set well and just against a scenic section of the Mekong River. There is also the use of falls that in the area and thus is able to harbor the endangered species of the endangered dolphins.
– The Mekong River is an impassable to traffic because of the Khone falls which is also a series of rapid falls that also stretch up to
9.7 km.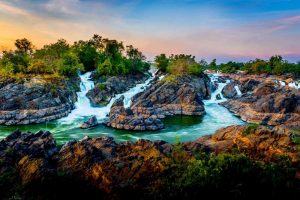 4. Phonsavan
This hil simply insinuates "hills of paradise" making it a best place that you need to visit so that you are able to have a better experience of the Old part of the US found in the West. The main business that is carried out in the place is cattle raising ad that is why you won't be surprised to see cowboys wearing brown or violet hats.
– This city is resected a lot because it goes ahead in holding bull fights when Hnong New Year is celebrated.
– It consists of remnants of the French and Thailand with their culture readily available to prove that.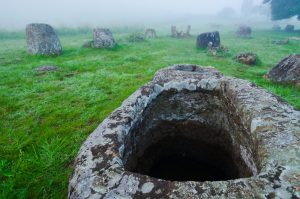 3. Vang Vieng
This city was originally settled during the 14th century and it was given its present name from the fact that it was a French colony once upon a time. It is a place that is best known for is ability to harbor rhe limestone karst hills. It has been situated at the Nam Song River, it makes may tourist to come and visit the place and carry out their Kayaking and tubing activities.
– This is a famous place that is also used by backpackers that enjoy a relaxed environment as the hike the hills and explore the caves.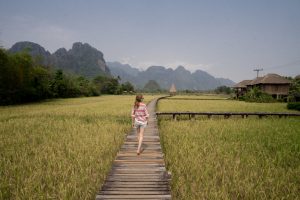 2. Vientiane
This was a French colony one time and that was an advantage for them as it made it grow out spectaculously. All the visitors that visit the places in this regions will surely have a chance to see some traces of French influence. The city is also known as the city of sandalwood whicalso dates back to the start of 1586.
– The city is able to stand out at 49 meters tall
– It is also a place that is known to harbor the relics of Budha.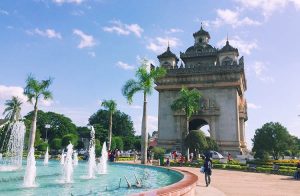 1. Luang Prabang
This is a city that once served as a capital city of the kingdom of Laos. It is found at a place where rivers Mekong and Nam Khan congregate. It is a place that you need to visit because it has numerous temples, monasteries and you will come across monks in the morning collecting alms.
– It contains many waterfalls and you can use some to give you elephant rides to visitors.
– Visit the place and you can also try out the Mekong River Moss that is loved by many locals.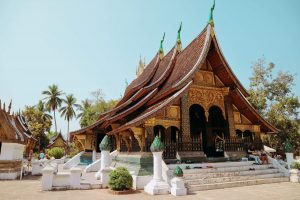 Visiting places has never been interesting as the time that you need to travel and see the best places in Laos. The places are clearly indicated in goggle maps for those that don't know where to go once they are in Lao. If that becomes a problem for you, there are locals who are ready to give you a best ride to any place then you need. Why not visit the places and see what many people talk about.