1. The lightbulb went off.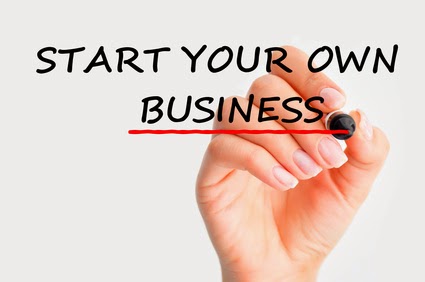 2. You're always thinking.
3. You're passionate.
4. You're independent.
5. You're motivated.
6. You're organized.
7. You feel a need to help people.
8. You're certain that you can build a better company.
9. You feel stuck at your job.
10. You feel a need to prove your vision.
11. You want to make a name for yourself.
12. You have always wanted to be your own boss.
13. The hiring of independent workers is on the rise.
14. Your field lacks jobs.
15. You can afford to take risks.
16. You can't stand the daily commute.
17. You possess an incredible work ethic.
18. You crave uncertainty.
19. You always see potential.
20. More projects are going to contractors.
21. You want to be part of a team.
22. You hate working for others.
23. You feel it's necessary to hang out a shingle.
24. You want to create jobs.
25. You harbor a strong desire to develop a product or service not yet available.
26. You can't stand being in the office.
27. You want to set your own schedule.
28. You're creative.
29. You need to inspire.
30. You want to build a legacy for your children.
31. You don't mind getting your hands dirty.
32. You're seeking a new challenge.
33. You're able to solve problems.
34. You like to acquire new skills and knowledge.
35. You don't mind multitasking.
36. You're not afraid of failure.
37. You could arrange for your own job security.
38. There's a gap to fill.
39. A pool of talent surrounds you.
40. You're thinking, If not now, when?
41. You understand the tax incentives.
42. You realize that you'll see results.
43. You relate well to people.
44. You're tired of feeling underwater.
45. You're a born leader.
46. You're a thrill seeker.
47. You can use your street smarts.
48. Entrepreneurs can now tap into many different tools and advice.
49. You're ready to break free.
50. You've always wanted to do something you enjoy.